UIC Black Tech Scholars Program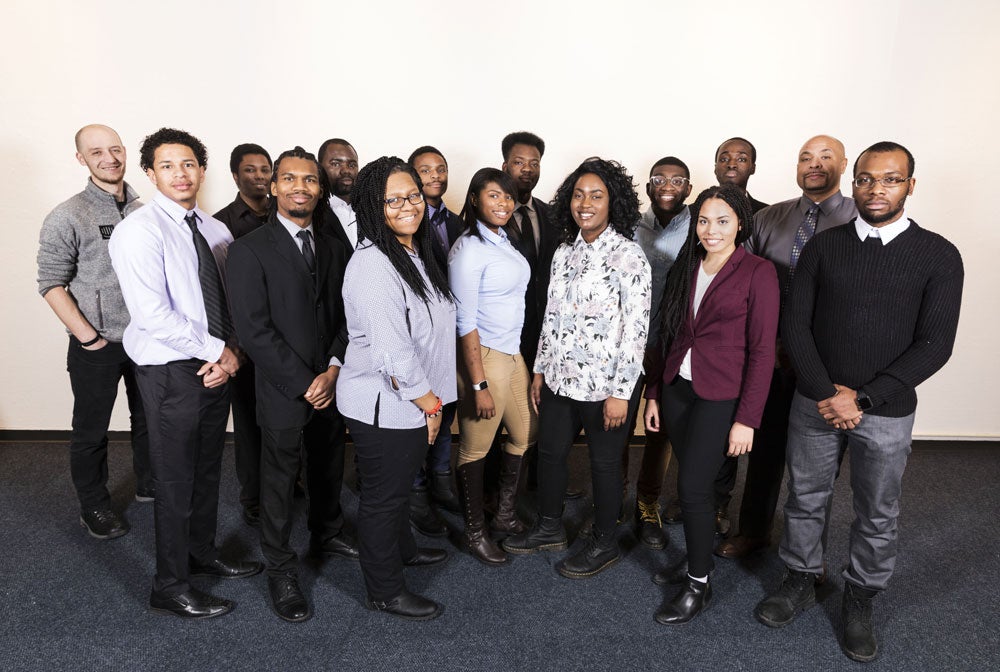 The mission of the UIC Black Tech Scholars Program is to ensure professional and web development opportunities for African American undergraduate students in order to foster interest and representation in the technology industry.  The Black Tech Scholars Program has provided students of color from a variety of majors with the opportunity to acquire transferable professional development skills and gain valuable hands-on experience with assigned digital projects.
As a result of participating in the program, scholars are provided with the necessary preparation that involves transferable professional development skills, instructional software architecture through assigned digital projects and social activities/events that emphasize overall personal and professional grow. The purpose of the UIC Black Tech Scholar is to have an impact on African American students across academic majors by:
Advancing scholars intellectual curiosity, competency and skills in programming languages
Increase satisfaction with their college experience at UIC
Developing critical thinking, creativity and effective communication through collaborative projects with their peers
Growth in professionalism and expansion of professional networks
Obtain opportunity to sustain employment in tech related field through your participation in the program.
In addition to courses, scholars will have an opportunity to engage in the following activities:
Connect directly and shadow executive staff or technological professionals from a private company that features innovative web, mobile, and enterprise application development.
Attend and actively participate in a tech networking event.
Engage in a case study project on building web, mobile, and enterprise applications.
Present a case study project to partners and UIC key administrators.
Participate in a community involvement project.
Attend a forum on campus or engage with community partners to promote consciousness around the lack of diversity within the tech industry.
Recognition of participation/completion of activities will be listed on transcript.